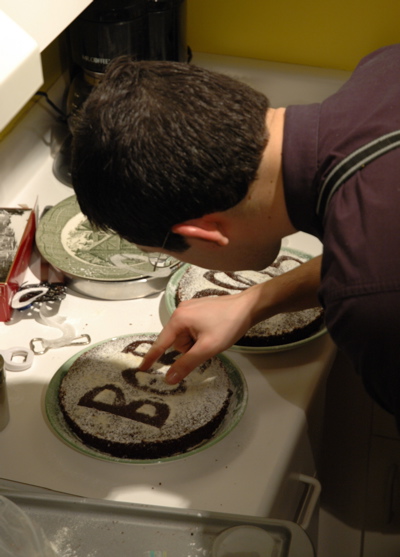 On Bob's 30th birthday he and I co-hosted a New Year's party. Sandy and Sarah made the cake.
It turned out to be one of the better parties I've been to, and I say this with all the modesty you've come to expect from this blog.
The only unpleasantness came from a gentleman -- a friend of a friend of Bob's -- who left a little bit of himself on the back patio. I was up at 10:30 this morning cleaning it up. He apparently liked our radishes, which is remarkable. Have you ever seen someone actually eat the radishes off a vegetable platter? I have not, but I have now seen what happens when one uneats them. A cracking start to the year.
Photo taken: Dec. 31, 2004