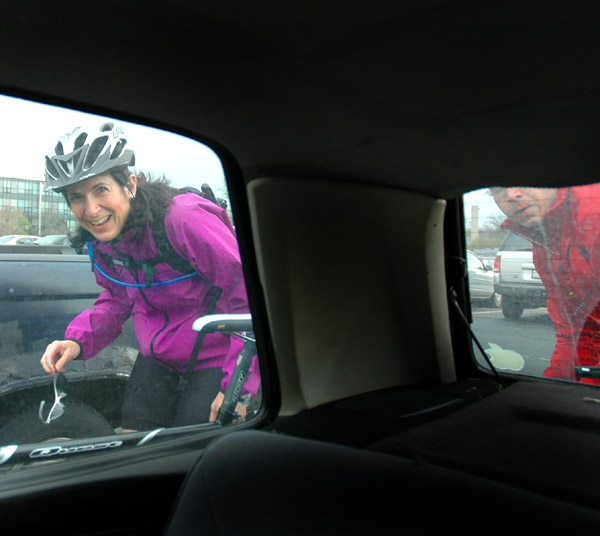 It was drizzling when Cam, right, picked up me up at 7 Sunday morning to go on a group ride with Cynthia. He'd later tell her that carrying my new bike into the rain for the first time I had the terrified look of a father taking his child to the first day of kindergarten.
By the time we got to the ride's starting point at Governors State University, the weather was clear and on its way to warm, blue skies.
Cam and I opted for the 68-mile loop but the riders we were with kept getting strung out. It seemed a waste to be breaking the wind and not have anyone on my wheel. Eventually I was alone with an older rider and we realized we had missed a turn. Fortunately he knew the area, but once we got back on course I dropped him and rode the last 25 miles solo.
Amazingly I felt stronger as the day wore on, and my pace riding alone was faster than that while riding in a group. Granted, these were recreational and not competitive riders, but charging past one after another on the hills was reassuring after Saturday's difficulties.
Photo taken: April 17, 2005