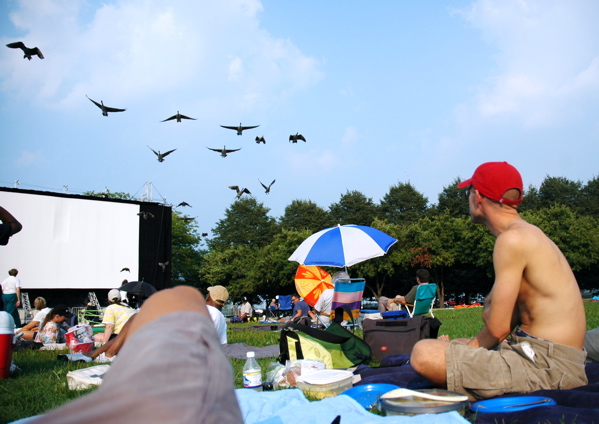 While we waited for "The Night of the Hunter," orange-jacketed security shooed several dozen Canada geese that had been calling Grant Park home, often from one patch of trees to another and then back. It was like a giant game of keep-away.
The geese flew in large, panicked flocks, an activity that to those of us on the grass was more disconcerting than had they remained standing quietly under the trees.
"Whatever you do," someone nearby said, "don't look up!"
"At least not with your mouth open," I thought to add.
Photo taken: Aug. 9, 2005